I figured this could be a new theme for blog posts. I'm always wondering what to post, and people always ask where I find wood that I salvage.
This isn't really a piece that I could make a frame from, but it's a nest piece with a back story!
This mini paddle was found under an active osprey nest inside Sedge Island WMA, which is off Island Beach State Park. I was visiting this nest while at work with Conserve Wildlife Foundation of NJ. I was there with my friend from Readings from the Northside to install an osprey platform with students who were staying at the Sedge Island Education Center. The nest is right across from the Center. Unfortunately our visit to the nest was not a good one. When I was there on July 10th there were three young in the nest. Then the other day there was only one (actively flapping and almost ready to fly). We went to check to see where the other two were – Osprey CSI. I knew they had probably fell from the nest. I was right. After searching around for bit we found the remains of the young. Piles of feathers. New leg bands. Then a whole carcass of one. Sad that they didn't survive to fledge but this happens in such a large population of nesting birds. There are always a few that perish before fledging. At least we know the one that survived is the strongest and most likely to return to nest in NJ in 2-3 years and spawn future generations of strong ospreys in NJ!!
Pretty nest that the pair found this paddle! It was just laying on the saltmarsh, so I grabbed it. Not sure how I'll use it. I just thought it was a neat find!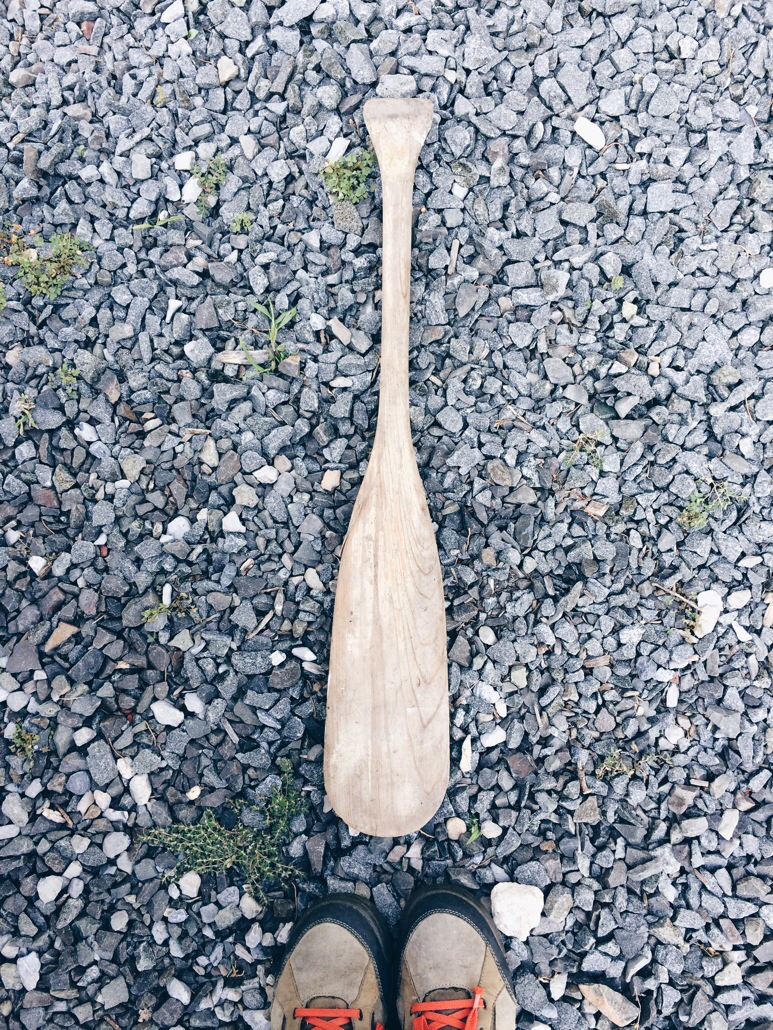 http://reclaimednj.com/wp-content/uploads/2014/07/20140731-214408-78248208.jpg
1030
773
Ben Wurst
http://reclaimednj.com/wp-content/uploads/2013/04/Main-logo-full.png
Ben Wurst
2014-07-31 20:44:49
2014-07-31 20:44:49
Featured find!