I recently remembered that this year marks the 350th anniversary of the founding of New Jersey.
New Jersey began in 1664 as a royal gift. Charles II of England granted a sizeable parcel of land on the east coast of North America to his brother James, Duke of York. James in turn gave a piece of this valuable real estate to two loyal noblemen, Sir George Carteret and John Lord Berkeley. The duke spent much of his early life in exile with his brother following the English Civil War and execution of their father. This land grant enabled him to reward loyalty that was no doubt highly prized (source).
I figured to help celebrate this moment in the deep history of our state that I make and sell Jersey cutouts at a reduced price.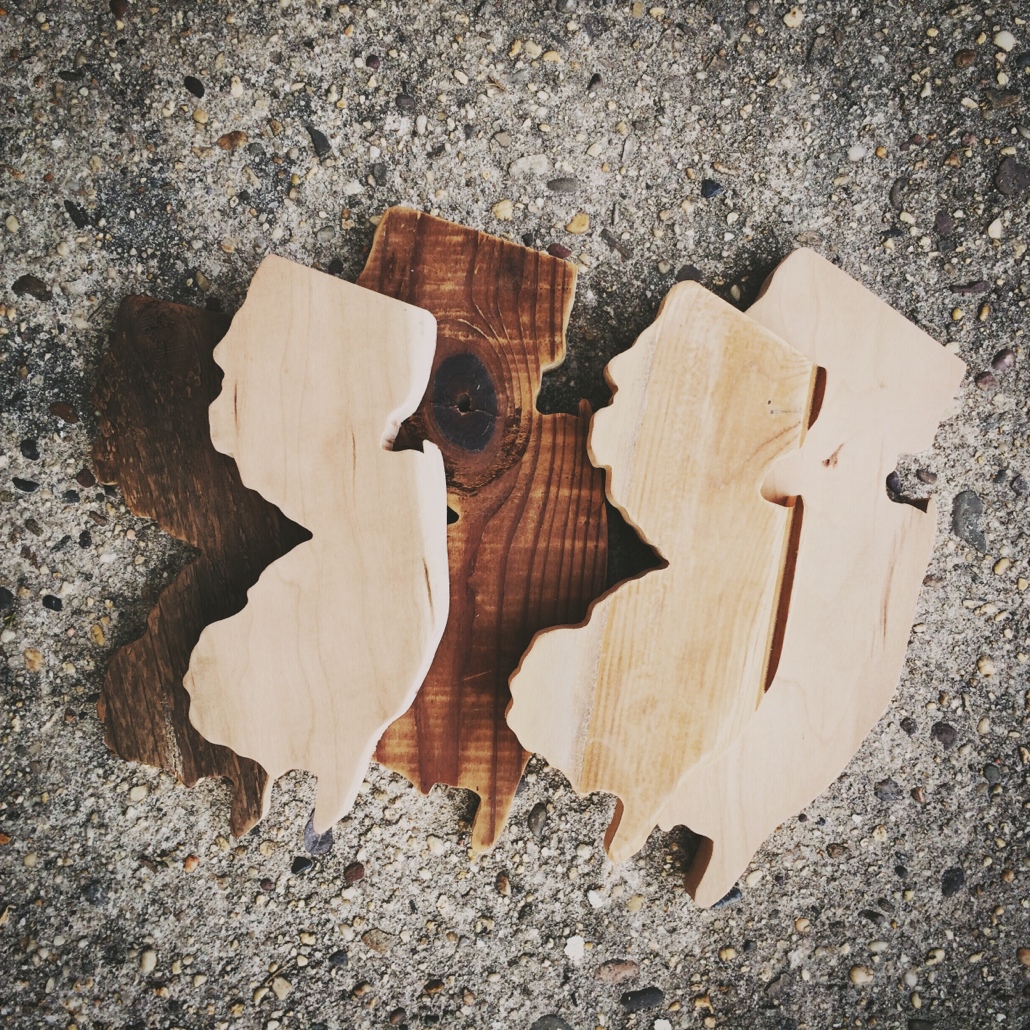 Each is made from wood bound for local landfills. I salvage wood that I find on roadsides, dumpsters or demolition projects. They're made by hand in my small 80+ year old workshop in New Gretna, New Jersey. I use a scroll saw to cutout the shape of our state, whose boarders are uniquely defined by water: the Delaware & Hudson Rivers, Delaware Bay, and the Atlantic Ocean. Since the wood is diverted from local landfills, open space is preserved. Wildlife still have homes and trees still produce oxygen that we breath. This is why I started this business.
Hang one to show you care about the environment. Hang one to celebrate 350 years of New Jersey! Starting next month they'll all be on sale in my Etsy shop and shipped for only $3.50!
http://reclaimednj.com/wp-content/uploads/2014/04/20140426-080533.jpg
1030
1030
Ben Wurst
http://reclaimednj.com/wp-content/uploads/2013/04/Main-logo-full.png
Ben Wurst
2014-04-26 07:10:31
2014-04-26 07:10:31
350 years