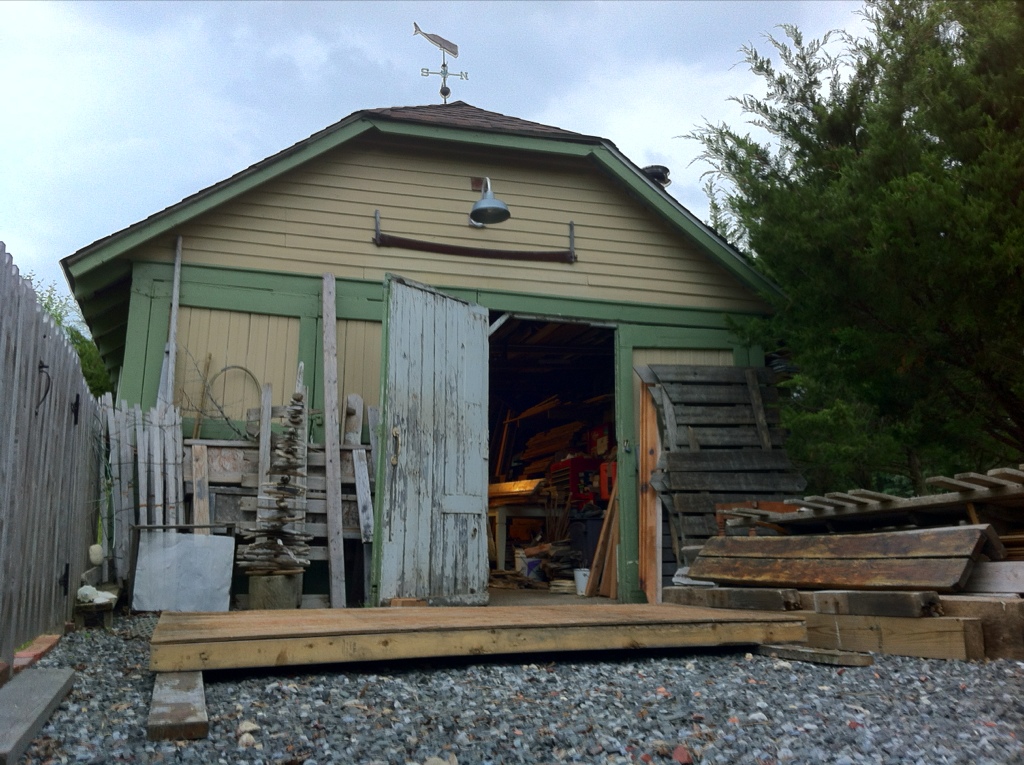 Summer is here, and the heat is on. One of the disadvantages of working out of an old garage that was built in the early 1930s is that there is no relief when temperatures rise into the 80s and 90s. Originally, when my wife and I purchased this property, around 6 years ago, the old double hung windows were all nailed shut. I have replaced two so far and finally salvaged a couple more windows to install sometime this summer for some much needed relief while working in my shop.
I had a photographer stop by earlier this week in the early evening and I mentioned that after you go into my workshop for a bit, then go back outside (with temps in the upper 80s) it literally feels like the AC is on outside!! So, in the heat of the summer my work load and efficiency tend to decrease a bit. I'm hoping for some mild weather to come into the area at some point in the near future!!
http://reclaimednj.com/wp-content/uploads/2013/06/20130628-153804.jpg
765
1024
Ben Wurst
http://reclaimednj.com/wp-content/uploads/2013/04/Main-logo-full.png
Ben Wurst
2013-06-28 14:42:10
2013-06-28 15:49:40
The heat of summer...