Well, my lack in posts isn't because I I dont like to share what I'm, it's because I've been crazy busy prepping for my first fall event. Last weekend I was also busy with attending a couple local events where my work was on display. Last weekend at the Decoy & Gunning Show in Tuckerton, local artist Cathleen Engelsen had a lot of her artwork that was framed in reclaimed cedar frames I made for her. They came out great!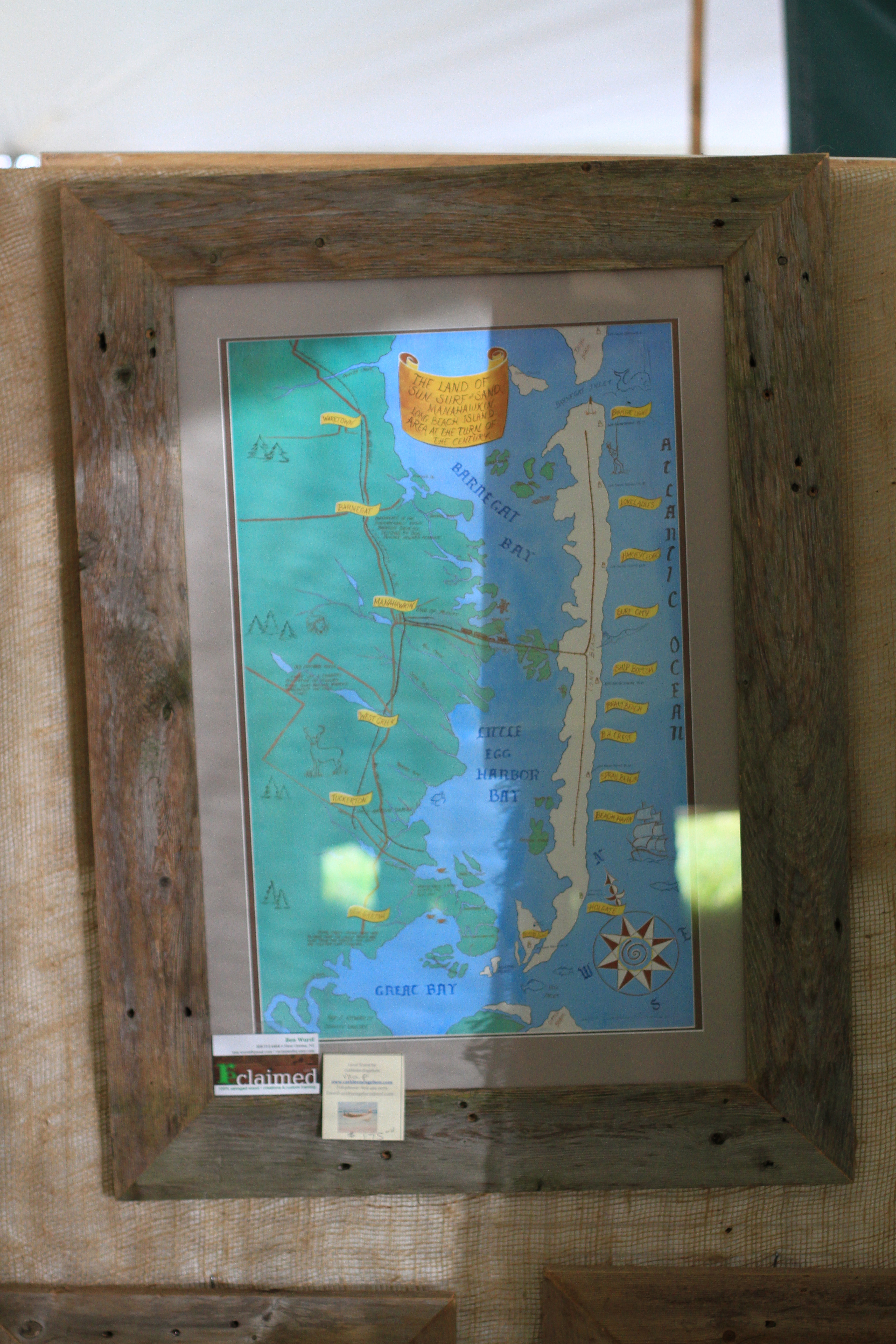 I also provided some pre-finished reclaimed frames (5×7, 8×10 & 11×14″) to a local photographer, LeAnna Fisher for a local Fall Festival at KC Creations in West Creek. LeAnna was there to take photos to raise donations for a family in need. Her business was matching all funds raised that day. She used my frames to display some of her work and I got some great free advertising (and she photographed my family for us :). There was a lot of buzz over one of my large driftwood trees that I brought to accent the frames and display my work. I hope to work with LeAnna in the future with the custom framing that I offer.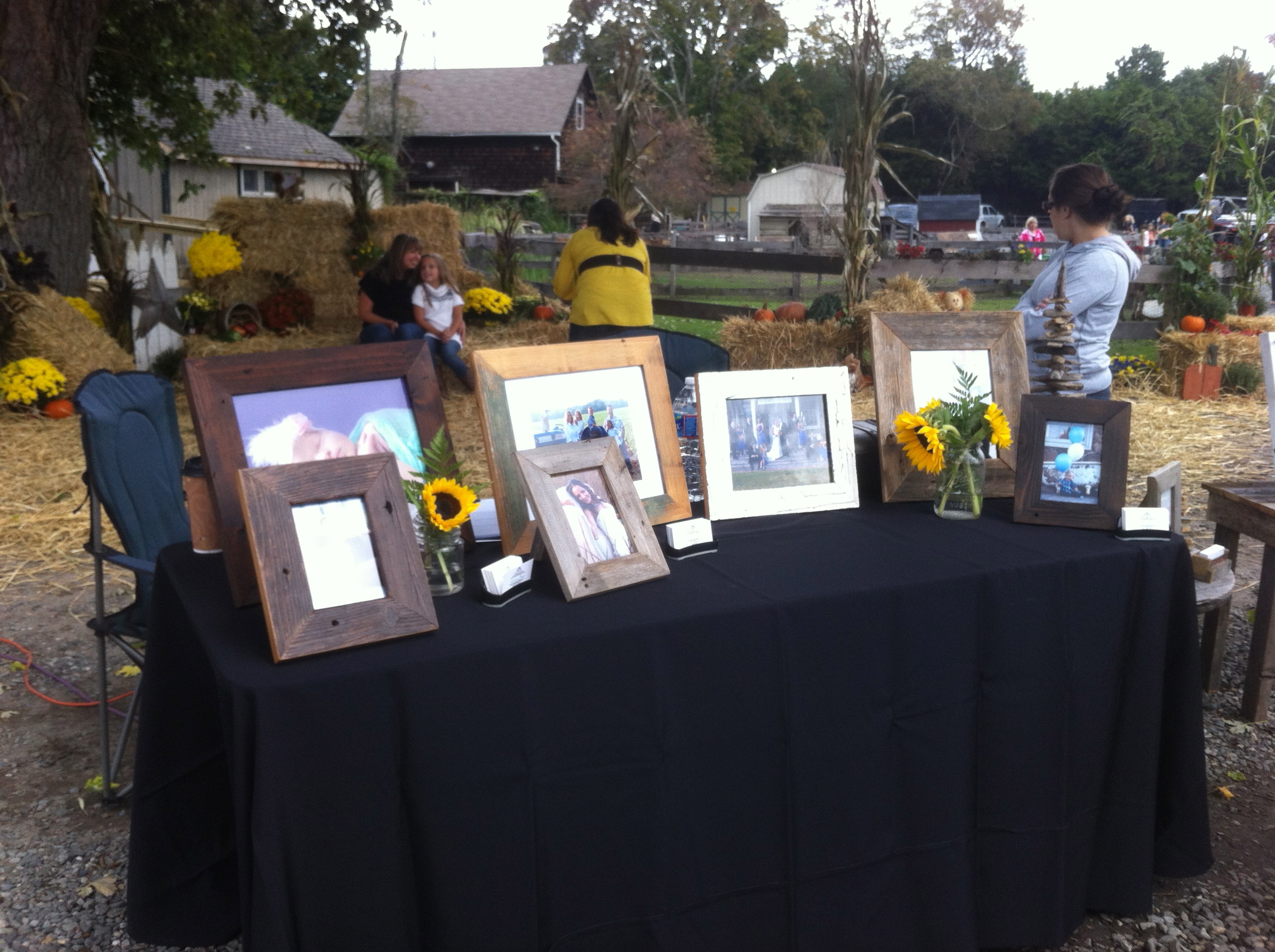 So my event this weekend is in Smithville Village at their annual Oktoberfest on October 6 & 7th from 10-5pm each day. I've made a lot of new items that will be for sale and on display including many pre-finished frames, driftwood sculptures, framed landscape photography, tables, upcycled corkboards, and more! Come out and check out my work in person and say hi! I'll be accepting corks for recycling or reuse. I'll also be having a raffle to give away one of my driftwood sculptures! I hope to see you there!
http://reclaimednj.com/wp-content/uploads/2013/04/Main-logo-full.png
0
0
Ben Wurst
http://reclaimednj.com/wp-content/uploads/2013/04/Main-logo-full.png
Ben Wurst
2012-10-03 22:01:09
2012-10-03 22:01:09
Prepping for my first fall (outdoor) event!