One thing I've always noticed about working with reclaimed wood is the way it takes up stain. It definitely enhances the texture and old character of the boards. Below is just an example of why I decided to leave the worn edges on some of the boards. They took up more stain and appear darker. Some grooves from surface planing are also evident. There are nail holes, scratches, and I also left the rough cut edges of the boards. This will be my last photo of the table until it's all finished in the next two weeks.
Check out my previous posts to see more photos of its construction:
From the beginning; laying out table top; constructing the table top; making progress.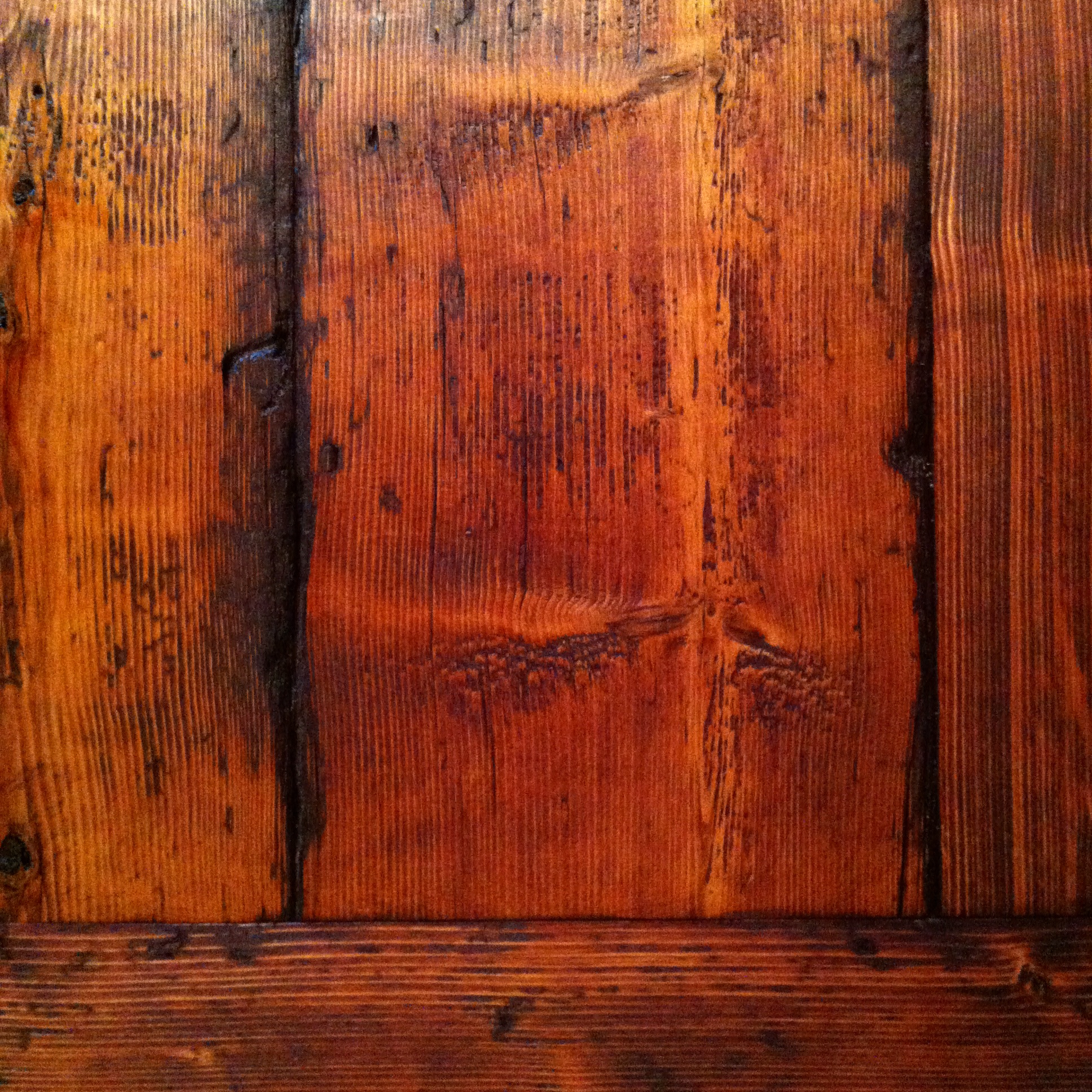 http://reclaimednj.com/wp-content/uploads/2013/04/Main-logo-full.png
0
0
Ben Wurst
http://reclaimednj.com/wp-content/uploads/2013/04/Main-logo-full.png
Ben Wurst
2012-05-06 08:36:05
2012-05-06 08:36:05
Reclaimed table top is stained