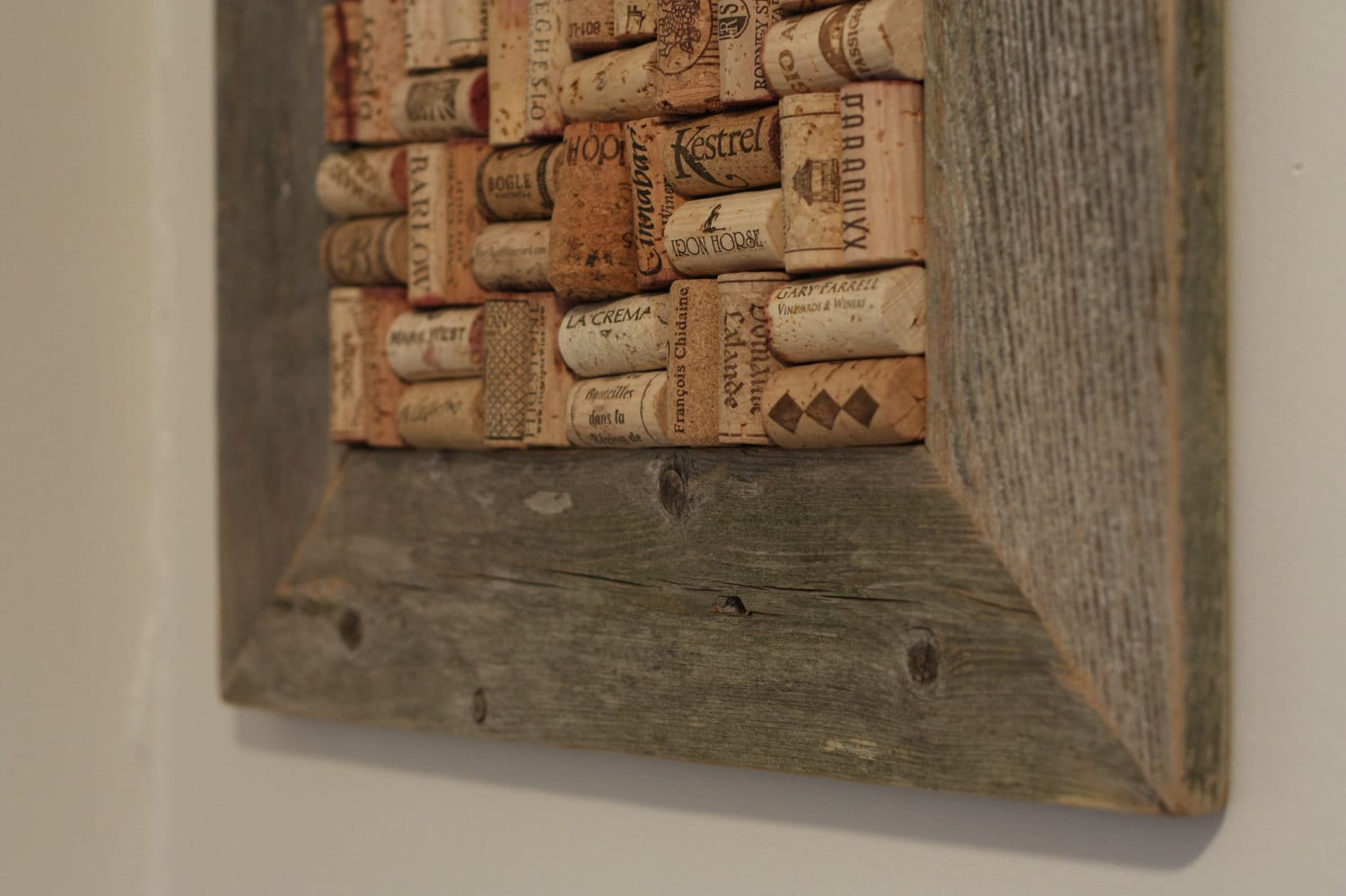 Here is a fresh & new upcycled cork board. It's framed in old cedar fence that was out for the trash. Who could trash such amazing looking wood…or turn it into kindling? I think it's much more valuable to just toss after one use. I believe that cedar is one of the most valuable species of wood for its use in many commercial products. From building ships, log cabins, fences, & pencils to lining closets, use as shingles on roofs and walls. It's an invaluable forest product because of its resistance to natural decay in the environment, insect resistance, and ease of use as a soft wood.
Like fine wines, it gets better with age. I love the natural patina it gets from being outdoors. It turns light to dark gray with shades of black. Over time exposure to moisture allows mosses and lichen grow on it. The grain becomes more evident and raises up to show its age.
I began using old cedar fences back in 2007 after coming across a fence supplier in Cape May County where it was thrown out to the curb. It was destiny for me to find and eventually re-use it. How could I resist? I felt like I had stubbled upon buried treasure! At this point in time I was even selling any of my work, so I stockpiled the fence that I got. Today, I use this old salvaged fencing in several products. I mainly use it to frame out artwork & photography, wine cork boards, and have even made some furniture with it. If you own a house with an old cedar fence and decide to upgrade or replace it, please contact me and I'd be happy to help re-use and re-purpose it!
http://reclaimednj.com/wp-content/uploads/2013/04/Main-logo-full.png
0
0
Ben Wurst
http://reclaimednj.com/wp-content/uploads/2013/04/Main-logo-full.png
Ben Wurst
2012-01-22 22:02:14
2012-01-22 22:02:14
Cedar: reclaimed, reused, repurposed