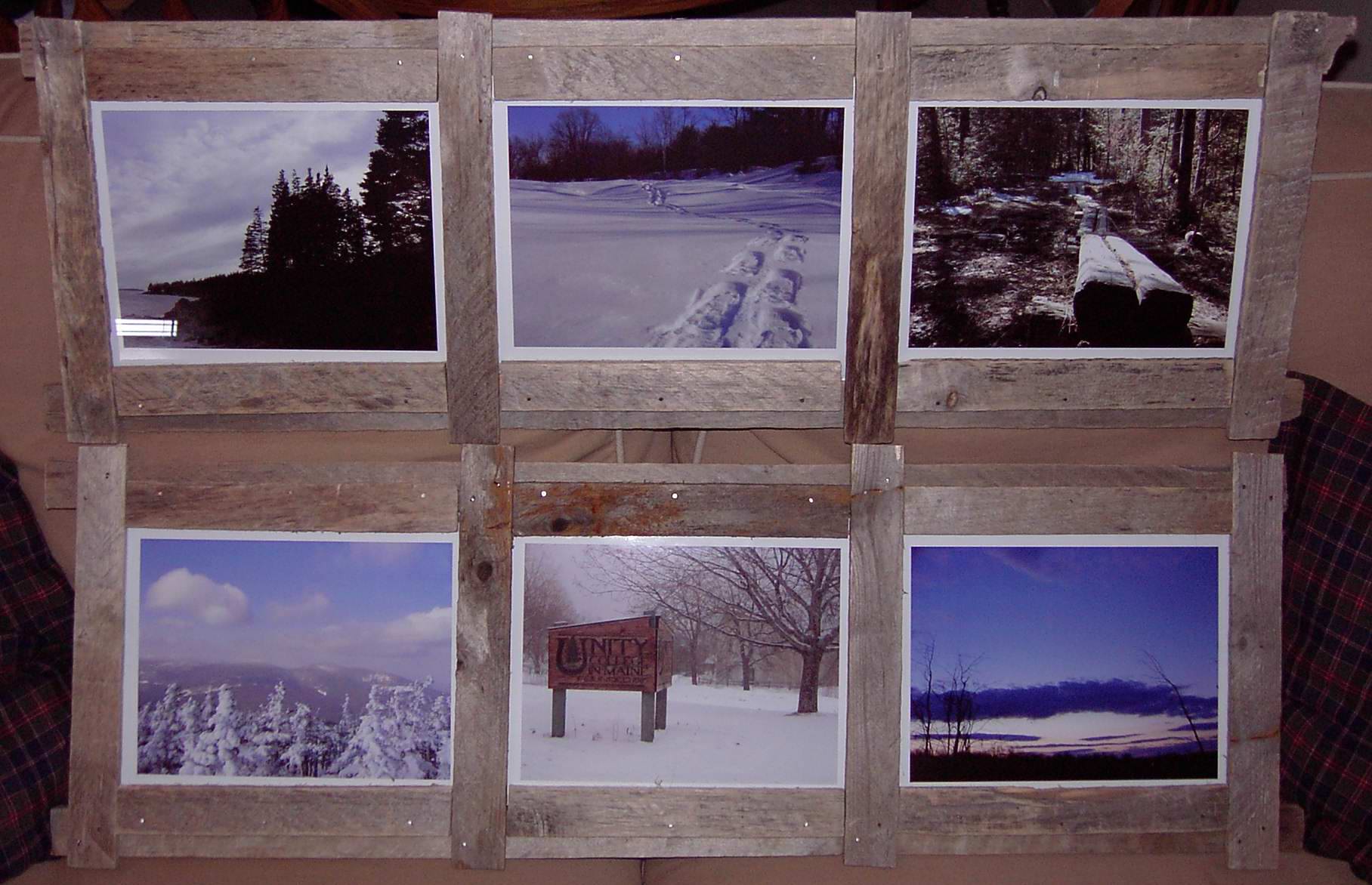 I first started making frames for my own photography. Why buy something (that is probably made in China) when you can make it? Most were gifts for family and friends. When I was attending Unity College from 2001-04 I made my first frames for my Legacy Project in my Environmental Stewardship class. I chose to leave my legacy at Unity by framing photos that I thought shared my experience at Unity. I chose to frame my work with salvaged dune fence. It wasn't easy building these frames. I only used hand tools to make the frame and had the glass custom cut to fit the different window sizes.
After college I got a job in New Jersey (where I grew up) and starting working with endangered wildlife in New Jersey. Since then I've been very passionate about framing photos using salvaged wood. Today I make more than just frames. I make all sorts of things. I've made my mailbox post, signs, shelves, an entertainment center, outdoor bonsai tables, plant stands, and even a compost bin!
This is a slideshow of some of my earliest work in 2002 to today.
Enjoy!
-Ben
[slideshow]
http://reclaimednj.com/wp-content/uploads/2011/09/legacyproject2003art.jpg
1172
1816
Ben Wurst
http://reclaimednj.com/wp-content/uploads/2013/04/Main-logo-full.png
Ben Wurst
2011-09-09 08:00:10
2011-09-08 20:23:25
From the beginning